Close collaboration helps to mitigate risks and find the best solutions to challenges. Good communication during the design stage is vital for sharing specialist knowledge, especially for tricky applications that require technical expertise. On both small applications and large complex projects, Elland Steel work with many industry specialists to find ways to overcome challenges and improve buildability.
Supply chain collaboration to overcome challenges
Supply chain specialists bring technical expertise to projects, which improves buildability. This contributes towards improving a design to overcome potential future challenges. For example, it could be a small, yet critical detail such as Structural Metal Decks (SMD) helping with their detail of the metal decking to optimise the installation of the façade channels.
Below is an example from our Kings Cross S3 project, where the client needed Halfen channels located in the top of the slab, as seen on the Detail A plan below. We indicated where the Halfen was required (Section A-A at the bottom) and SMD had to detail each stud location to ensure that their shear studs did not hinder the installation of these channels. By working together, we were able to produce drawings to avoid potential future clashes. This helped the decking installers know the stud locations, before the channels were installed.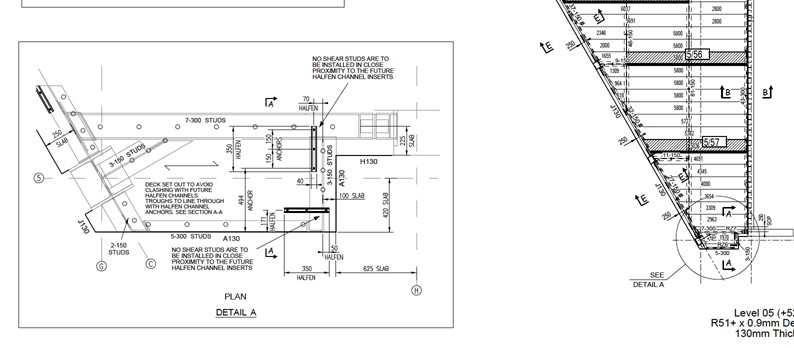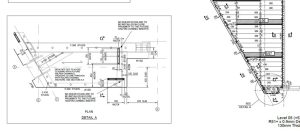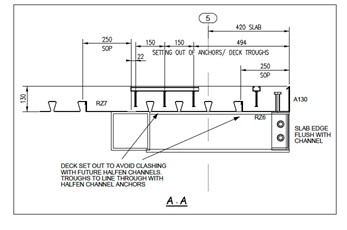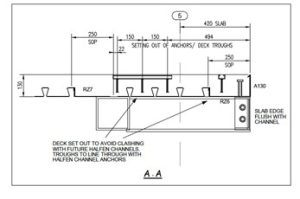 Collaboration for complex construction projects
In our case study about the Rowe, it was evident that close collaboration between industry specialists is vital for the success of large complex contracts.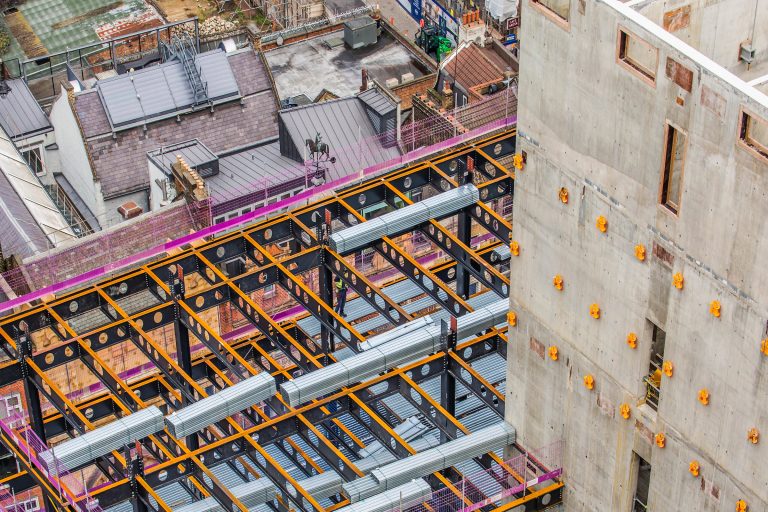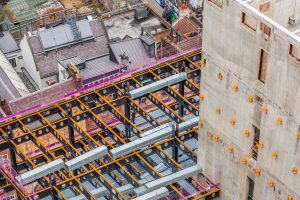 The inside of the concrete building was remodelled behind a façade retention system. Then Elland Steel arrived on site to remove the façade retention system and install 6 new floors of steel onto the new PT concrete frame and core. The work had to be carried out within the building's own footprint, which was on a busy junction in Whitechapel, London. The businesses worked together to plan around logistical challenges such as the restrictive space on site. The demarcation and the installation of 6 new floors of steel required careful planning and collaboration to mitigate risks.
There were significant structural risks associated with the scheme and it took all the parties to engage in detail to review how best to resolve these. BAM conducted over 50 additional intrusive surveys to get to know the building fabric as well as possible.
You may also be interested in our article How collaborative construction can deliver efficiencies on-site.